Commercial Skip Bin Hire Perth
Need a fast, affordable way to get rid of your commercial or industrial waste management? For the top commercial skip hire in Perth, call Apollo Skip Hire today. In less than 24 hours we can have one of our high quality, industrial bin hire that Perth businesses love, delivered direct to your site, with our removals being equally timely. All waste will be disposed of safely and responsibly. Efficient and affordable industrial waste management, Apollo Skip Hire is the top choice for your business to hire the industrial skip bins.

Our Industrial Bin Hire Perth is perfect for all Commercial Waste Management Perth
No matter what you're doing, our commercial skip bins Perth are the best choice for removing your commercial and industrial waste. From large corporations to small workshops, our industrial bin hire can cater for any size or type of industry for commercial waste management in Perth.
Building a project? You'll want the industrial skip bins in order to keep your worksite clean and accident-free. We have commercial hin hire Perth that is perfectly suited for your construction waste. Materials like bricks, concrete and metal will easily find a place in our industrial skip bins.
Demolition project? Obviously, you need a skip bin rental. When a building is demolished one thing is for sure, there will be a large pile of waste. Large skip bin sizes that handle rubble and other heavy demolition materials are available to help you remove waste as quickly as possible.
Workplace clean out? Any workplace can create a fair amount of rubbish and typically a whole lot of it. If you need to clear your excess waste, don't hesitate to contact us. We have commercial skip hire in Perth that can cater for the small cleanouts as well as the large.
Additionally, if you need to remove all of your green waste such as leaves, grass clippings, branches and can sometimes include food and kitchen waste, please visit here for more information about green waste skip bin hire Perth.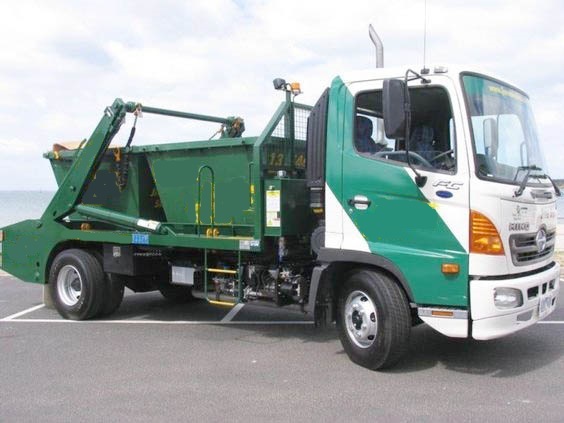 A Wide Variety of Industrial Bin Hire Perth
If you're in need of reliable service and the cheapest skip bin hire Perth look no further. We are the skip bin rental provider that offers a wide variety of commercial skip bin hire in Perth that deals with numerous waste types and comes in a variety of industrial skip bins sizes. From 2 cubic metres to 10 cubic metres, our industrial skip bins can meet your needs whether they be big or small. A cubic metre is approximately the size of a standard trailer or 4 standard wheelie bins.
A Fast and Efficient Industrial Bin Hire Perth Service
There's a reason why we're the top commercial skip bin hire Perth services. We value our customers and have built up a world-renowned reputation for providing fast, efficient and cheap skip bins Perth services. Turnaround times are minimised, and with our expert customer service, we help our customers choose the right bins to meet their requirements and ensure they are completely satisfied. Look no further, Apollo Rubbish Removal for commercial waste management Perth is the perfect choice to manage all of your industrial waste.
How much a Commercial Skip Bins Perth cost?
With an industrial bin Hire Perth, prices can vary depending on a variety of factors. The size of the skip bin rental, the waste type handled as well as the location of the recipient can all have an effect. Try contacting us for a quote and see how cheap our industrial skip bins can be or you can check our skip bin hire Perth prices.
Additionally, if you are a homeowner in the residential complex, feel free to check our residential skip bins page for more info.
Contact Us
Hiring a commercial skip bin hire in Perth doesn't have to be hard. At Jim Skip Bin Perth, our industry professionals ensure that you have a smooth experience using us, with timely delivery and removal. All of our commercial skip bins in Perth are sorted at a state of the art recycling facilities to maximise resource extraction and to help maintain the wellbeing of our environment. For professional quality service, unbeatable prices and an environmentally responsible company, use a Apollo Skip Hire.
If you need any help figuring out the right bin for your requirements make sure that you give us a call on 94091573. We also offer a quick and easy way to book a skip bin online. So for the best commercial skip hire Perth don't hesitate to get in contact today, the reliable industrial bin hire at your service. For more info about the prices please visit here: skip bin hire Perth prices.