Residential Skip Bin Hire Perth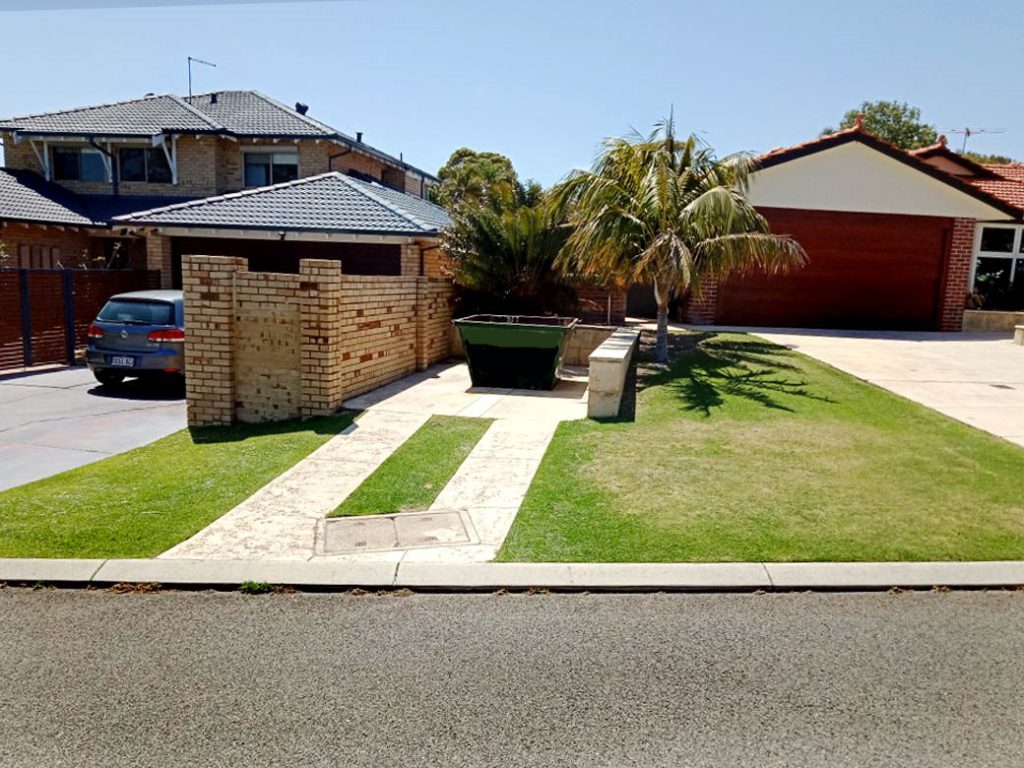 Ever find yourself filling up your backyard bins Perth just days after it was last emptied? Whether it's due to a renovation, refurbishment or a garden clean out, we all find ourselves with excess waste from time to time. And it's in times like these it makes perfect sense to use a residential skip bin hire Perth service.
Contact Apollo Skip Hire for fast and efficient skip bins for household rubbish while being assured in the knowledge that we are serious about recycling as much of your waste as possible, minimising the extent that ends up in landfills. By choosing us you know you are making the right choice for a cleaner, more sustainable Australia, while also making the right choice for your wallet.

Our Residential Skip Bin Hire Perth Service is perfect for all purposes
No matter what you're doing, our skip bins for household rubbish are the best choice for removing your household waste.
Moving house? While you're moving there'll be a lot of things that you'll bring to your new house. However, there will also undoubtedly be some relics that you won't be taking with you. Moving can be stressful enough without dealing with disposal issues. Throw away your old furniture and appliances quickly and easily with skip bins.
Home renovations? From refitting and refurbishment to all-out renovations, sometimes you just need a change. This can be an excellent way to spruce up your home but the downside is all that renovation waste. No matter the size of your project we have the skip bins for household rubbish that suit your purposes, call us and book now.

Backyard Skip for Garden Rubbish Removal
Doing the backyard clean up? Then you need backyard bins Perth to help manage the rubbish because you'll be surprised just how much green waste can be produced from a garden clean up. Don't just clog up your backyard with your waste or leave it all sitting on your verge, order a backyard bins Perth and get that cleaner, trimmed backyard you want.
Rest assured, all of the rubbish accumulated in our backyard skip will be treated properly because there might be some type of backyard rubbish that can be recycled. We will make sure that this type of rubbish inside our backyard skip will be sent to the local recycling centre.
Why Choose Our Residential Skip Bins Perth
At Apollo Skip Hire, there are many reasons why we offer a superior service.
Cheap residential skip bins Perth
The question "how much does residential skip bins cost to hire?" is one of the most important questions when thinking about hiring a skip bin. Many factors go into determining the exact cost but you won't find another skip bin hire in Perth with better prices.
World-renowned reputation
As part of a world-famous franchise, you know that you can expect quality when using Apollo Skip Hire. We have a reputation for providing consistent deliveries and pickups, always with speedy and efficient residential skip bin hire Perth service.
Excellent customer service
Through our quality customer service, we can ensure our customers are completely satisfied. With our 100% satisfaction guarantee, we work tirelessly to ensure that you have a quality experience.
Large Range of the residential skip bins
With the residential skip bins ranging from 2 cubic metres to 10 cubic metres, we can provide a solution for all your rubbish removal needs. Whether you are just doing a quick spring cleaning or an extensive renovation, we have the right sized bin to suit your needs.
Commitment to environmental sustainability
Any company working in the waste industry should have a complete commitment to maintaining the health of our environment. Over 90% of the residential waste we collect is recycled leaving only a small portion going to landfill.
How to Contact Us?
Jim Skip Bins are Australia's leading skip bin hire company, with the highest quality range of skip bins for rubbish removal Perth. We are as committed to safeguarding the environment as we are to providing you with unbeatable service. We offer free, no-obligation quotes so there's no need to wait. If you're looking for a residential skip bin hire in Perth call us now on 9409 1573 or book a skip bin online.
Additionally, if you are a resident or business owner in the Rockingham area, please check out our Skip Bin Hire Rockingham page for more info.