Green waste skip bin hire Perth
Looking for a green waste skip bin hire Perth provider for a residential complex? Then you've found the right place. Apollo Skip Hire provides a range of residential skip bin hire Perth suited for numerous types of waste. Our green waste skip bin hire Perth is perfect for all your garden waste with quick and timely delivery and pick up. If you need a green waste bin hire for your rubbish removal in Perth make sure you contact us today.

What is green waste?
Green waste is an umbrella term for a range of organic waste types which are able to be broken down by organisms and composted. Examples include leaves, grass clippings, branches and can sometimes include food and kitchen waste. Green waste contains a high concentration of nitrogen which can be utilised by composting operations to enrich the soil. Australians waste on average 180kg of green waste every year. That equates to almost half a tonne of emissions per person if all this is sent to landfill. That's why it's imperative to manage this correctly. Luckily there is a better solution as green waste can be recycled.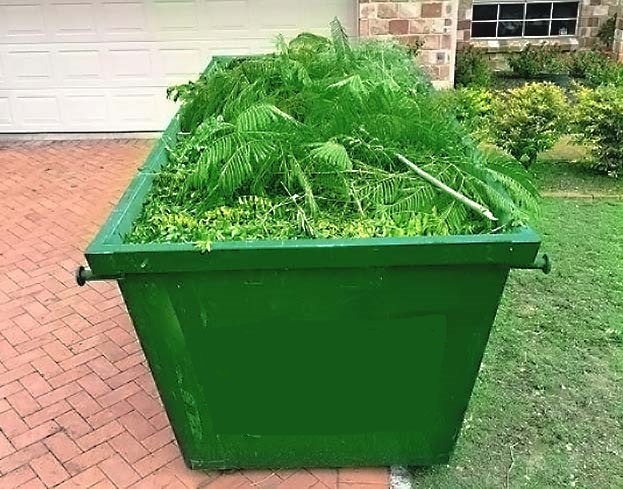 The benefit of green waste recycling in Perth
By using green waste processing facilities we can recycle the material and significantly reduce the extent of our emissions. Plus the final product of this recycling process is compost. Compost is an excellent way to enrich the soil or can be mixed with gravel and sand to create a soil blend. These products provide numerous benefits to many members of the community, from gardeners to landscapers. Our green waste skip bins are ready to help to recycle green waste easily.
Commercial green waste disposal near me
Although household green waste removal is more common we are able to cater for commercial green waste disposal. From tree removal companies to landscapers we can provide high-quality Perth skip bin hire with large sizes available for commercial projects. When you need us we are here to help.
Find the perfect green waste skip bins in Perth
We have a wide selection of skip bin sizes that range from 2m3 to 10m3. The size that will be perfect for you will depend on the extent of your green waste. Our smaller green waste skip bins are ideal for general spring cleans and tree pruning whereas our larger bins are the better choice for larger landscaping projects in Perth. If you need some help figuring out what green waste skip bin is perfect for you then just give us a call. Our customer service team will be able to give you advice and answer any questions you might have about our Perth recycling skip bin hire service.
Green waste disposal Perth – Apollo Skip Hire
Looking for a reliable skip bin hire near me service? From the northern suburbs including skip bin hire Joondalup to the southern suburbs including our skip bin hire Rockingham, we provide a fast, efficient service all throughout the metro area. Green waste bin hire is a great way to ensure that you are doing the right thing for the environment. Our green waste skip bins in Perth provides a safe and effective way for you to dispose of your plant matter and garden waste. For any enquiries including any quotes contact us online or give us a call on 9409 1573.