Junk Removal Perth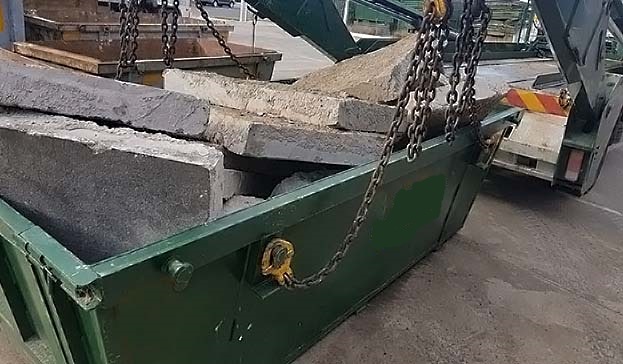 Got too much junk around your house and looking for junk removal services near me? Lots of people live with far more clutter than they'd like. This can be aggravating and make day to day make more stressful and frustrating. If you've finally had enough and want to take steps towards a less cluttered life, the solution is to get skip bins Perth. Skip bins provide an easy, efficient and hassle-free solution to your waste issues. For the best junk removal company in Perth, look no further than Apollo Skip Hire Perth. If you're a fan of timely deliveries, great prices, and reliable service, we are the front runners in the industry of junk removal services. So give us a call on 9409 1573 and find out what we can do for you.

Junk collection Perth
No matter what junk is cluttering up your home we will be able to help you dispose of it. Some of the materials that can be disposed of in our residential skip bins are outlined below.
Furniture like couches, chairs, tables
White goods like fridges, dishwashers and air conditioners
Kitchen equipment like ovens, stoves and microwaves
E-waste like televisions and computers
Green waste like branches, grass clippings and leaves
Mattresses
Materials like paper, cardboard, metals and glass
We take most household materials but if you're not sure whether something can be disposed of with us contact our customer service team on 9409 1573. Our friendly and knowledgeable junk removal services team will help you with all you need to know.
Skip bin sizes
When it comes to rubbish removal Perth, everyone has different needs. This is why we provide numerous skip bins with sizes ranging from a small 2m3 to a larger 10m3. For smaller spring cleaning and decluttering projects, 2 or 3 cubic metres will likely be enough for you. Alternatively, larger-scale renovations usually require larger bin sizes. Likewise, if you're throwing out big items like white goods or furniture. It's always a good idea to order just a little larger than what you think you need to account for potential underestimation.
Environmentally Junk Removal Service in Perth
Although we are proud of our reputation for our fast service and instant skip bins, we are also very proud of our sustainable procedures which minimise our environmental impact. Environmentally friendly waste management is pivotal to our ethos and we are committed to finding environmentally sustainable solutions for junk removal services near me in Perth. This is why we use the finest facilities and equipment to ensure that we recover the highest proportion of recyclables and reusable materials through extensive innovation.
Junk removal services near me
As a reliable junk removal service, we provide skip bins for any purposes whether you need skip bin hire in Joondalup or skip bin hire in Rockingham, we have bins available for you all throughout the city. Our service is fast, efficient and cheap with junk removal prices that keep us ahead of the competition. You can get quotes and book bins simply, without any hassle. All you need to do is give us a call on 9409 1573 or contact us online. Get the most reliable company to handle your junk removal in Perth and call us today.