How to book a bin
With Apollo Skip Hire, hiring a skip bin Perth is a simple procedure. If you need to book a skip bin, we're here to help you with all you need to consider and we have a simple booking process and the cheapest skip bins in Perth. So don't wait! Book a skip bin today click the button below.

Choose your type of skip bin
It's important to know that not everything can be dumped into a skip bin. We handle all kinds of waste from residential to commercial skip bin hire. Different types of waste require different methods of rubbish disposal and need to be handled in distinct ways. Therefore it's important for you to be aware of what waste you're looking to get rid of. From general household or office waste to garden or construction waste, knowing what junk removal you need can help determine the bin you need.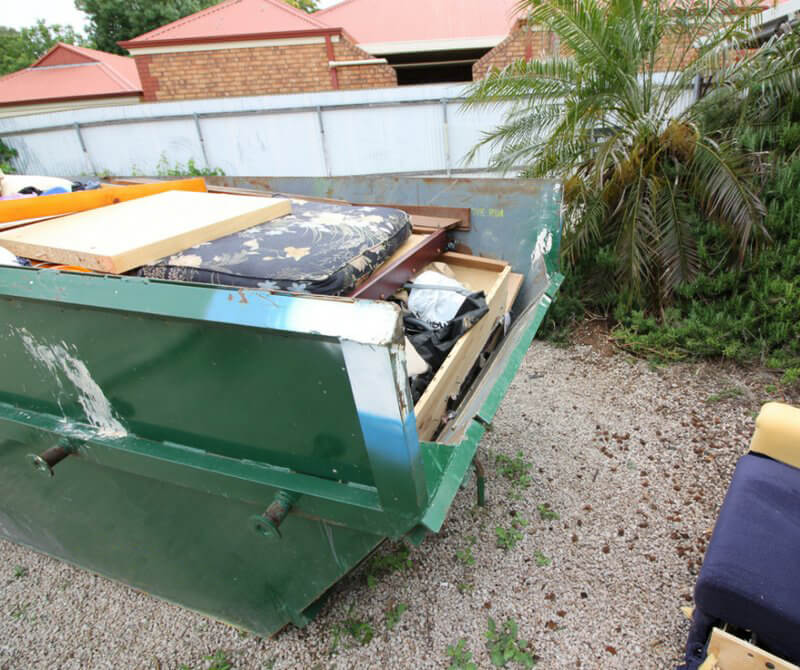 Skip bin sizes to hire
Naturally, the size of the skip bin you hire will be related to the scale of your rubbish. The larger the job, the larger the skip you need. We have a range of skip bin sizes with mini skip bin hire available as well as larger options. Our skip bins range from 2m3 to 10m3 with larger hook lift bins available. Hiring the right size bin is essential as if you hire a bin that's too large then you will be unnecessarily paying more than you need but if you hire a bin that's too small then you might have to hire a second bin which will also mean you pay more than you should.
Minimum duration to Hire a Skip Bin
Like most companies that specialise in skip bins in Perth, we offer our skip bins for a standard duration of 7 days. This means that you will have the skip for a week before it is collected again. If you want to keep the skip bin for longer that is completely possible but you may incur an extra cost.
Where do you want your skip delivered?
Before you hire a skip it's important to locate the area where the waste will be largely situated. It is ideal to place your skip bin as close as possible to that area. For example, if you're doing a shed or garage clean out then place it by these locations. Similarly, if you're doing larger cleanouts for the house or garden then you should place it near the largest exits to these areas. If you're worried about space constraints or if you're not sure where the best place to get your bin delivered then gives us a call on 9409 1573 and we will help you with your query.
Book a Bin Now!
If you're looking for a skip bins Perth there's no better choice than Apollo Skip Hire. We operate all throughout the Perth metro area and have some of the best skip bin hire prices you can find. If you need to talk to someone before you book a skip bin online, our team is available to answer any questions you may have. So give us a call on 9409 1573 or book a bin today.