Skip Bins Rockingham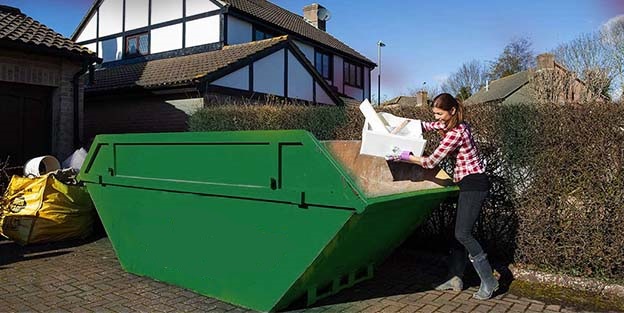 Looking for a skip bin hire Rockingham?
Want something that's affordable and efficient? Apollo Skip Hire are the industry leaders when it comes to rubbish removal in Perth with an array of skip bin Rockingham. As the City of Rockingham contains a large residential population as well as large commercial and industrial areas, a variety of skip bin services are provided to cater for all these sectors. Our skip bin hire Rockingham can accommodate a variety of waste types and scales from small household cleanouts to large industrial waste management, call us now.

What size skip bin hire Rockingham do I need to hire?
We provide a wide range of skip bin sizes which range from mini skip bin hire as small as 2m3 all the way to options as large as 10m3. If you're wondering how large these are, every cubic metre is roughly the size of a garden trailer load. The smaller sizes; such as a mini skip bin hire; are typically all you need for residential cleanups and refurbishment projects while larger sizes are preferred for construction and commercial use. If you have any questions regarding the best size for your project, give us a call on 9409 1573 and our customer service team will be able to help you out.
Where can I use skip bins Rockingham?
Our Rockingham waste collection service operates in a variety of sectors ranging from residential to commercial. Here are some of the areas which may require our skip bins in Rockingham.
Household and domestic properties
School and recreational areas
Industrial complexes
Restaurants and cafes
Festivals and outdoor spaces
Construction and demolition sites
Building renovation sites
Commercial Waste Removal & Recycling Service
As it is a commercial hub, our commercial skip bin hire in Rockingham offers a comprehensive range of skips that are tailored towards commercial interest from sectors ranging from schools to restaurants to hospitals to shopping centres. Throughout the years we have helped numerous businesses with their junk removal whether it's a one-off cleanout or a routine waste management system. Our Rockingham waste collection skips are prompt and reliable which ensures that all our commercial customers can access their skips in a timely fashion as they require. Collecting the skip bin Rockingham is also prompt to ensure minimal disruption of typical business activities.
Eco-friendly Rockingham Waste Collection
Apollo Rubbish Removal service is the most environmentally friendly way that you can get rid of your rubbish. We make sure that all the waste that is collected with our skip bin hire Rockingham is appropriately sorted at our waste processing facility so that as much of it is reused or recycled, with the remainder being disposed of as responsibly as possible. Commercial waste, industrial waste, green waste, white goods and other types of waste will be treated properly by our team.
When you use our Rockingham waste collection service, you can rest assured knowing that your waste is being well handled and that we are committed to resource recovery and safeguarding the environment. Choose the greener way to dispose of your waste with skip bins Rockingham.
Skip bins Rockingham near me
What would a skip bin Rockingham cost you? Perth skip bin hire prices can vary due to a number of factors including hire duration, the size of the bin and the type of waste being disposed of. To get a free quote for the fastest and most efficient skip bins hire Rockingham and the best skip bin hire in Perth just give us a call on 9409 1573.
Not in Rockingham? We provide instant bins in Perth which are available throughout the metro area. Call now to book a bin for your area and our team will deliver the best of services of mini skip rubbish removal Perth.