Skip Bin Hire Mandurah
Looking for cheap skip bins Mandurah? Our wide range of affordable options at Apollo Skip Hire Perth makes us your perfect choice. We are a highly reputable skip bin hire company that can help you to remove and clean all types of rubbish whether you are a residential household or a commercial business. Always remember to call Apollo Skip Hire whenever you need a cheap skip bin hire Mandurah for your rubbish removal Mandurah.

Why do you need a Skip Bin Hire Mandurah?

If you are like most households in WA, there is a high chance that you have a higher accumulation of waste or rubbish than you would like. The excess clutter can be frustrating and add unnecessary stress.
It does not have to be this way. Hiring cheap skip bins Mandurah is the perfect solution for any situation where your waste or rubbish can be collected in a quick and efficient way. Additionally, by utilising the services of a reputable Mandurah skip bin hire company, you help to promote sustainability awareness because all the rubbish we collect is subsequently sorted and separated so that all recyclable materials can be extracted and reused while the others can be safely disposed of.
Which Mandurah skip bins sizes do I need?
We offer a range of skip bin sizes which vary from 2m3 (mini skip bins Mandurah) to 10m3 with each cubic metre corresponding to roughly one garden trailer load.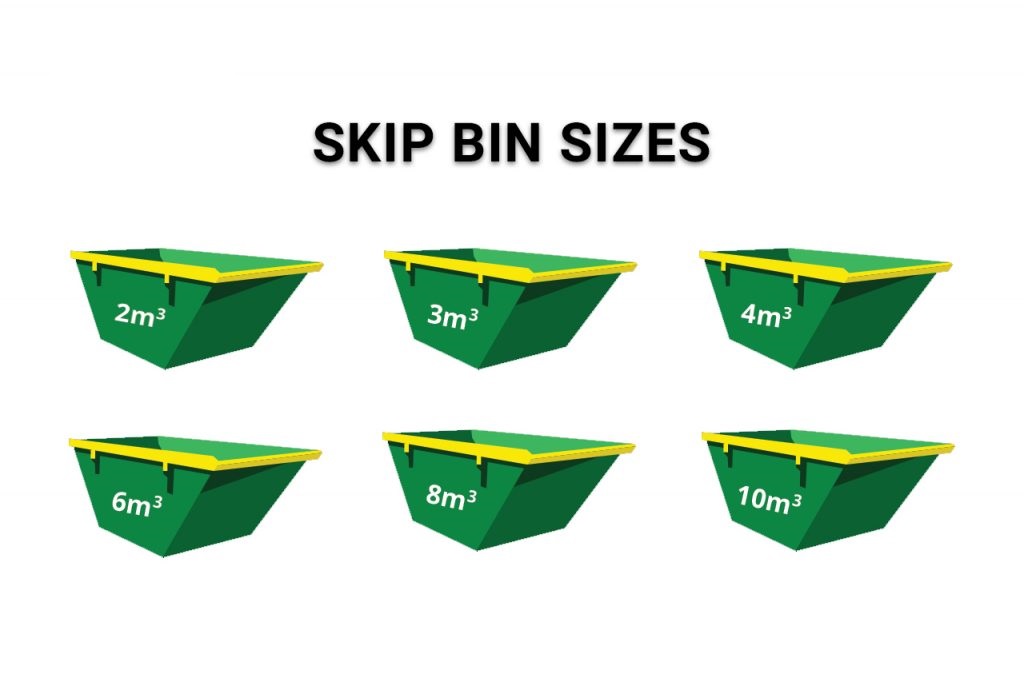 Here are a few things you should know before hiring your first Mandurah skip bins
You need to have a rough idea of how much room your rubbish will take up. For example, if you just have some general household rubbish like small chairs, tree branches or old cardboard boxes, usually these can fit into the mini skip bins Mandurah (2m3).
You should divide your rubbish based on the type of waste. Common classifications are liquid waste, medical waste, electrical waste, recyclable waste, construction waste, green waste and hazardous waste. By doing so our team at Apollo Skip Hire will provide you with the perfect type skip bin hire for you.
Hiring one size bigger than you think you need may be a great way to anticipate any miscalculations or provide you with extra space should you need to add any last-minute objects in the bin. This way, you can save both time and money.
If you are still unsure of which skip bin sizes that perfect for your project give us a call now and we'll provide you with the best solution.

What type of waste can be collected in the Skip Bins Mandurah?
At Apollo Skip Hire, our range of Mandurah skip bin hire from mini skip bins Mandurah to the largest one are well suited for collecting a variety of materials. Therefore, the skip bin that you receive can be used for almost all kinds of waste including (but not limited to) building waste, green waste, general household or office waste, construction or demolition waste, industrial waste, e-waste, furniture, white goods, old machinery, concrete, rubble, dirt and sand.
Looking for a skip bin hire Mandurah near me?
We offer our services to the entire Perth metro area, starting from the northernmost suburbs Wanneroo, down past Rockingham and even all the way down to Mandurah. This means that if you are looking for a Perth skip bin hire near you, Apollo Skip Hire at your service. 
How to book a skip bin hire Mandurah at Apollo Skip Hire?
Booking the cheapest skip bin hire Perth is simple, you just need to give us a call and our team at Apollo Skip Hire will process the order seamlessly. You will receive the waste bin at the selected time and date because on-time delivery is one of our many strengths. Ready to hire your skip bin hire in Mandurah? Please call us at 9409 1573.
Additionally, if you are located in the Joondalup area, please visit this page Skip Bin Hire Joondalup.