Skip Bin Hire Midland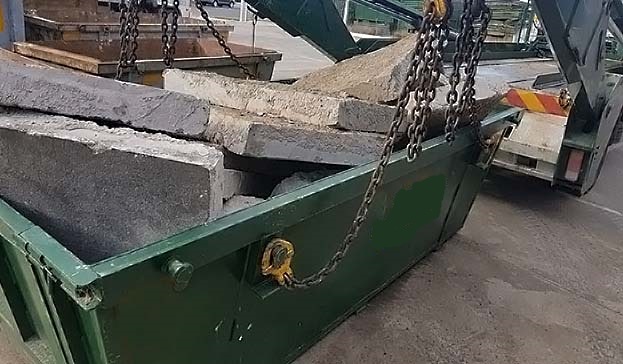 Get expert waste solutions with the superior skip bin hire Midland. You could be getting a better solution to your waste issues with high-quality bins and fast, efficient service. Get rid of waste quickly, easily and at your convenience with our wide range of Midland skip bins ready for your disposal.
We make hiring Midland skip bin hire easy with our system allows for a simple way to order with our instant skip bin booking system. So call us now and order the cheap skip bins midland now and make your waste issues a thing of the past.

How much does Midland skip bins cost?
If you're looking for the best bin hire Midland prices, there is no better option than Apollo Skip Hire cheap skip bins midland. There are numerous factors that contribute to the final cost of the Midland skip bins. Whether you hire the small Midland skip bins or a large one, for use of a month or a week, what types of materials you need to dispose of – all these factors influence the price and can affect how much you end up paying. It's important to keep this in mind when you are comparing deals of Midland skip bin hire so you can accurately gauge the best option for cheap skip bins Midland. For a free quote just give us a call.

What size skip bin hire Midland do I need?
We supply a wide range of Midland skip bins from 2m3 to 10m3 appropriate for waste management of all sorts. The size of Midland skip bin hire that will be most suitable for you will, of course, depend on the amount of waste you need to get rid of. Most smaller household, garage or garden cleanups only require smaller bin sizes, averaging around 4m3. Projects such as renovations, office or whole house cleanouts will require the larger sizes and potentially even hook lift bins. If you're sure what size makes sense for you then call our friendly team and we'll be happy to help.
Where can I find Midland skip bins to hire?
We operate our Midland skip bin hire services in a wide variety of sectors from domestic and residential skip bin hire to industrial and commercial skip bin hire. Rubbish removal Perth is a necessity for many, and our waste bin hire adds simplicity and reliability to these industries. Here are some of the places where our skips might be handy:
domestic properties
renovation sites
schools and government buildings
industrial areas
restaurants, cafes and eateries
shopping centres and recreational areas
festivals and outdoor events
construction sites
demolition sites
Skip bin hire Midland near me
Apollo Skip Hire provides high-quality Midland skip bins service with the most reputable and reliable skip bin hire Midland. Our instant booking system makes hiring cheap skip bins Midland easy. All you need to do is to fill in the contact form and let us know what kind of skip you're after and the delivery address. Then we will be in touch to confirm a booking. Alternatively, just give us a call on 9409 1573.
Not in Midland? We provide Perth skip bin hire across the entire metro area facilitating skip bin hire Joondalup to skip bin Rockingham. For instant bins in Perth contact us today.